In this week's post to the Sunday Journal,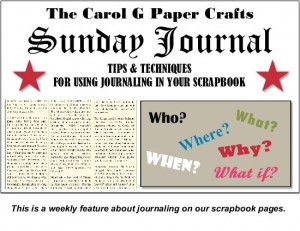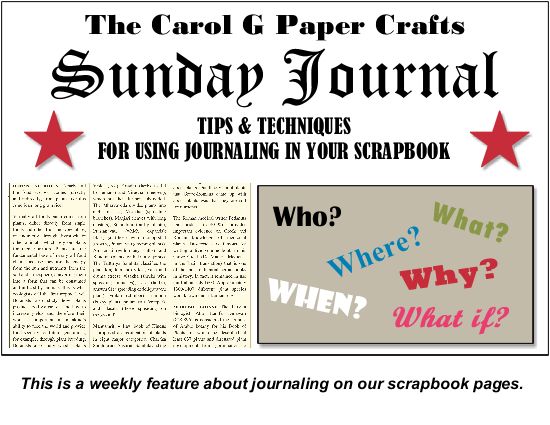 I have an example of how to journal right on your pictures.  I find that sometimes, when I have a number of comments about individual pictures, it is easier to simply add the journaling to some blank space in the picture itself.
This prevents me from having to specify the picture to which I am referring, when I put the journaling over to one side of the page… it is quite clear that I am talking about the picture that has the words on it!
The scrapbook pages below are from my trip to Utah this past summer, when I attended the Stampin' Up! convention.  I was really struck by the way the city was nestled in a valley and there were mountains all around!  Rather than waste space on an additional title, I opted to put the title of "Salt Lake City" directly on the sky of the photo.
And you will note that the journaling for each individual picture is placed right on the picture.  This was easy to do in My Digital Studio by simple adding a text box on top of the picture and moving the text around so that it was in empty spaces.
There is one other neat fature of My Digital Studio that I was able to use in these two pages.  The individual photos were taken at different places and from different distances, so the mountains were not actually aligned.  However since I was talking about the city being ringed by mountains, I cropped and enlarged the adjacent photos so that the mountians looked like they lined up!
I hope that you have enjoyed this example showing how to journal right on your pictures!