** updated 5/25/2012 (Click on icons below to see the various lists of retiring products!)
Well, it's the time of year to see the retiring products!  There is a new catalog coming out on June 1, chock-full of new and delightful products… but that means some old ones need to be retired to make room.  These are available thru May 31 or as supplies last.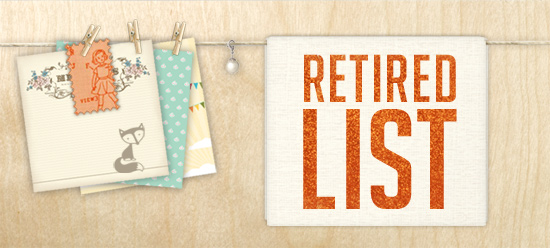 Click on the buttons below to see the lists of retired products!  Some are available at a great bargain.  And if (or should I say when?) you see something you can't live without, visit my online store (you can also click Shop Now on the right!).

These are all of the stamps that will no longer be available in physical format.  They are guaranteed to be available through May 31.  You can place an order through my online store!

(Updated as of 5/25/12)  The retiring accessories include all the paper, embellishments, ink pads, punches and tools that will no longer be available.  Note they are only available as supplies last!  Check back here frequently for the updated list of availability.  I encourage you to shop through my online store as it will always be up to date regarding availability!

The Definitely Decorative line will no longer be carried by Stampin' Up!, so if you have had your eye on something, this is the time to grab it!
All of these are available as supplies last, so please act quickly to avoid disappointment.  You can of course place an order directly with me, but you should include alternate choices for accessories in case they are out of stock… safest is to place an order through (yes, you guessed it!) my online store.
Feel free to contact me at carol@carolGpapercrafts should you have any questions.  Happy shopping!