I am holding a demonstration tomorrow to show why I call my favorite scrapbooking program, My Digital Studio easy to use!  I'll have some samples of the scrapbooks and cards that we can make with the software, and will do a quick demo of the software on the big screen.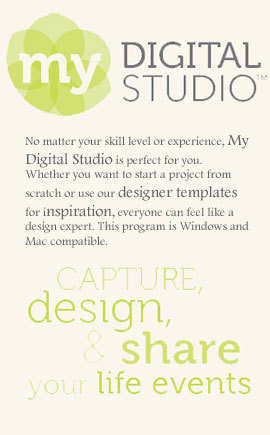 So come share a cup of coffee and see how easy it is to get your pictures out of the camera or computer, and into lovely a scrapbook that you can share!
Click here for more details about the session and the upcoming classes.  And contact me at carol@carolGpapercrafts.com if you have any questions!
Keep an eye out for future posts about My Digital Studio and the projects you can make with it.
I hope you can join us to see more information about the software, and you can see why I call My Digital Studio easy to use!